Unless you're the owner or manager of a large business in San Diego that can afford to employ an in-house IT department, you'll likely have to get your IT support from a company that specializes in providing IT services.
This is nothing unusual. Relying on an external IT department to ensure the uninterrupted functioning of your systems has been a common practice in America for a while now. In addition to optimizing your computer networks and phone systems, IT companies provide various benefits that you simply can't get with an in-house IT team.
Unfortunately, unless you have an in-depth understanding of how internet technologies work, it can be difficult to figure out which IT support firm is right for your business. Luckily for you, we're here to help. Keep reading to learn what to look for when hiring an IT support company.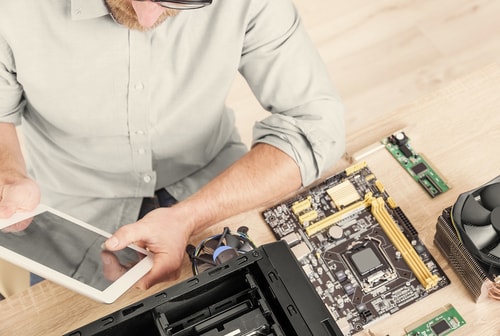 What are the top 5 traits of a dependable IT support firm?
There are many factors that affect whether an IT company is able to provide the type of IT support services your business needs. Taking them all into account is vital if you want to make a sound decision.
The 5 most important questions to ask when hiring an IT support service are:
1. Are they local?
Top-notch IT support companies are able to do most of their work remotely by monitoring your systems and fixing them over the internet. However, sometimes the only way to solve an issue is to have an IT technician physically show up at your premises and provide onsite support.
In other words, hiring an IT support company based in Los Angeles when your workplace is located near Balboa Park in San Diego will make it much more difficult for their technicians to provide timely onsite support. That's why you should always look for an IT firm that's based in your general area.
2. Have they previously supported your software?
Does your business use specialized software and applications? Does the IT support company have experience with all or most of them?
This also applies to custom software. While an external IT team shouldn't be expected to know how to use these applications, they should still be able to understand how they work and troubleshoot any issues.
3. Do they have experience with your industry?
If possible, hire an IT provider that has previously worked with businesses similar to yours. Take the time to check if they've been certified in your industry's technologies, or if they may have earned awards or been ranked in your industry.
4. Do they offer emergency IT services?
Software and hardware-related problems can strike when least expected. Being able to address them ASAP, regardless of whether they occurred during work hours or in the middle of the night, is crucial in order to prevent data loss, reduced productivity, and expensive repairs.
5. Are they proactive?
When it comes to computer-related issues, prevention is always better than remediation. For this reason, top-of-the-line IT support companies use specialized software that constantly monitors your workstations and networks to ensure everything is running as it should.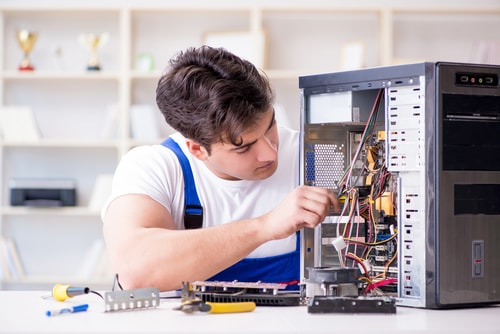 Where in San Diego can I get reliable IT support services?
In this day and age, it's impossible to run a successful business without some kind of IT support. The importance of having fully functional networks and fast workstations is simply too great to be left to chance.
As a client-oriented IT support firm in San Diego, The Computer Admin can tailor its services to meet your particular needs and budget. Contact us today if you'd like to book our services, or ask further questions.